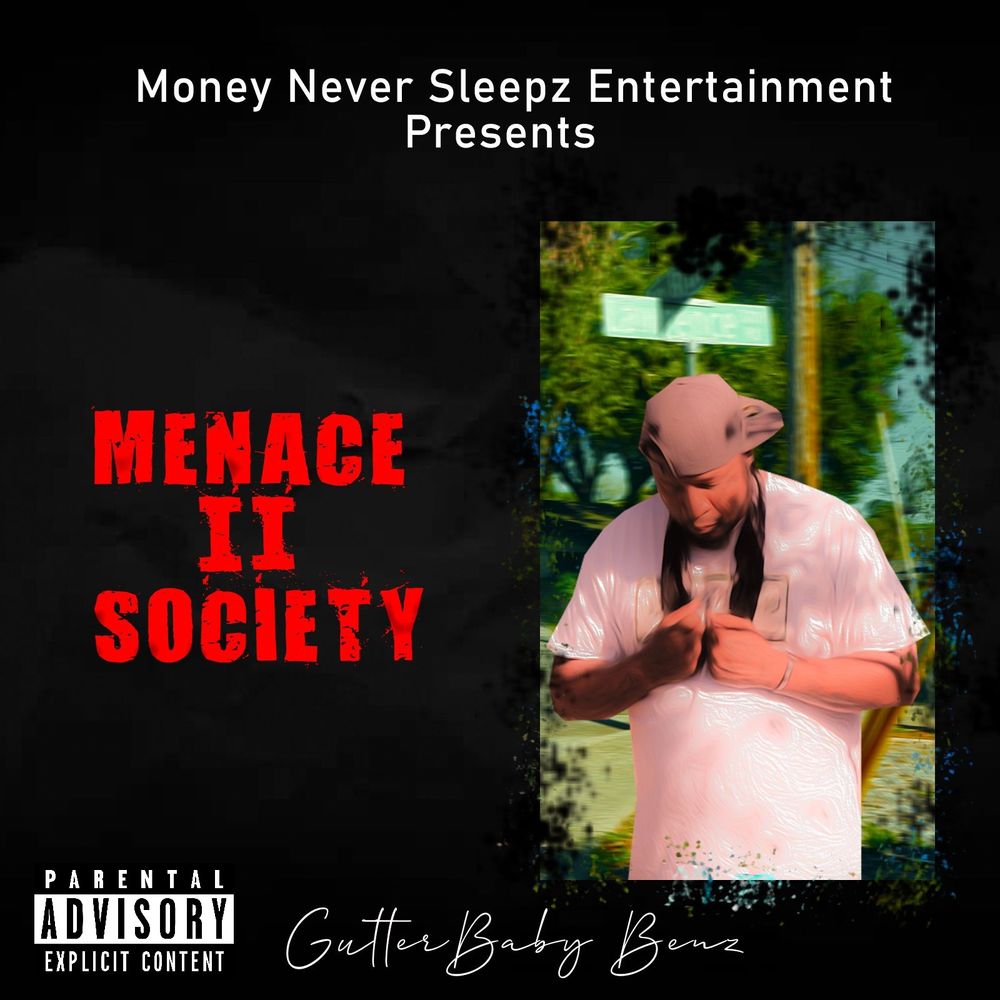 GutterBaby Benz
C.E.O. OF MONEY NEVER SLEEPZ ENT.
From running a label to creating Drip World Clothing Brand, GutterBaby Benz has remained an artist with his new album: Menace 2 Society.  An early engagement of freestyle competitions and talent shows has evolved into a cutting edge proffession.  Living in Oxnard, CA for part of grade school he was inspired by rappers such as Ice Cube, 2Pac and Dr. Dre.  He grew up in Redding CA  and spent a decade in the bay area as an adult.  Major influences include artists such as RBL Posse, Mac Dre, Spice1 and C-Bo.
After getting expelled from Enterprise High School and getting sent to continuation school, he decided music was his path. With many hurdles along the way from a drug deal gone bad resulting in a bullet graze to spending 5 years in prison.  Teaching the youth from what he has learned on the streets is now a strong passion.
Leading by example to make his teenage son proud he is aspiring to become a licenced barber, with the music goal being to continue growing the label and helping independent artists gain exposure.